QAU Memo 2015-02 SEC Notice: Issuance of Suspension Orders
SEC posted a notice on May 4, 2015 regarding Issuance of Suspension Orders. Accordingly, SEC will issue an Order of Suspension (instead of an Order of Revocation) to the following:
Corporations which failed to comply with the SEC reportorial requirements for five (5) consecutive years; [A]and
Corporations with intermittent filing of the reportorial requirements which failed to comply with the Notice of Deficiencies sent by the Commission. [B]
(Note: Intermittent means not continuous)
The diagrams below illustrate the procedures in the issuance of suspension orders: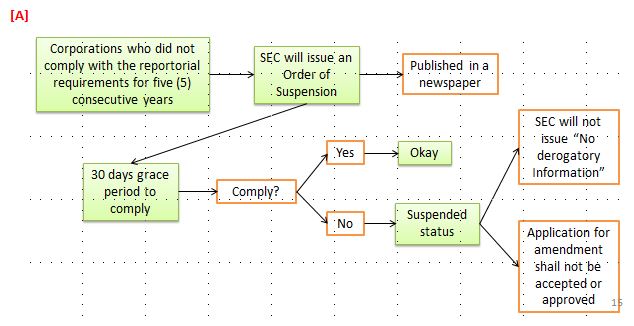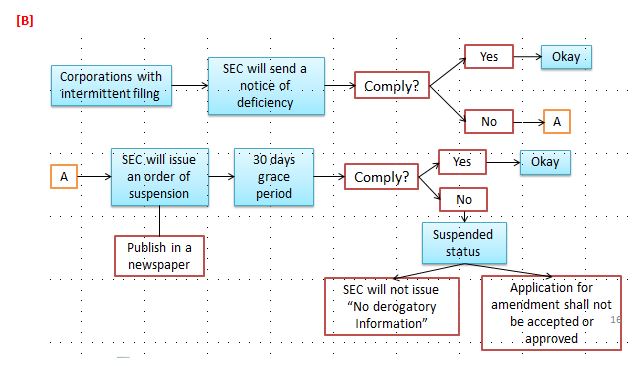 The Order of Suspension shall remain effective until the submission by the delinquent corporation of its latest reports and its payment of the corresponding penalties/ fines. A petition to lift the Order of Suspension must be filed together with the required reports.
The QAU believes that the suspended status of a Corporation should be considered in the assessment of going concern.
For your reference and guidance.