Rosario S. Bernaldo (Cherry)
Chairman and CEO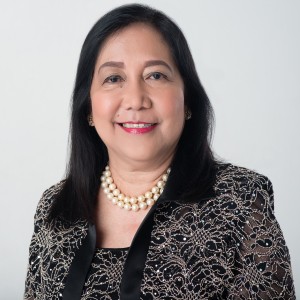 A Certified Public Accountant (CPA) and Lawyer, Ms. Bernaldo has significant professional experience in tax and management consulting, corporate and legal services, business and financial management, investment banking, insolvency and receivership, auditing, and training and research.
Ms. Bernaldo is considered as one of the most-sought resource speakers in professional organizations such as the Philippine Institute of CPAs and the Financial Executives Institute of the Philippines (FINEX). She was previously connected with Big 5 CPA Firms and investment houses.
She was a top graduate of the University of the East, Manila (accountancy, summa cum laude, 1972 and law, cum laude and class valedictorian, 1979) and the University of the cheap summer dresses Philippines, Manila (master in business administration). Cherry was also a topnotcher in the 1972 CPA board and 1979 BAR examinations.