Home
›
News
›
RSBA Delegates Attend the PKF Global Gathering and the Asia Pacific Regional Gathering in Indonesia
RSBA Delegates Attend the PKF Global Gathering and the Asia Pacific Regional Gathering in Indonesia
From left to right: Anthony D. Paño, Rosario S. Bernaldo, Romeo A. De Jesus, Jr., and Glenn J. Magcaling
PKF held a Global Gathering Workshops from September 26 to October 1, 2016 and an Asia Pacific Regional Gathering from September 26 to 28, 2016 in Grand Hyatt Bali Hotel in Indonesia.
The theme of Global Gathering for this year is, "the power of one". This means one brand; one network; one team; one passion and one family.
As a brief background about PKF — it is a global family of legally independent firms bound together by a shared commitment to quality, integrity and the creation of clarity in a complex regulatory environment. It provides world-class analysis and clear solutions in Assurance, Advisory, Taxation and Business Services for companies around the globe.
It consists of over 400 offices, operating in 150 countries across five regions, namely:
Africa,
Asia Pacific,
Europe, Middle East and Indian sub-continent,
Latin America, and
North America and Carribean.
R.S. Bernaldo & Associates (the "Firm" or "RSBA") is a correspondent firm of PKF in the Philippines under the Asia Pacific umbrella. The Firm has been a correspondent firm for twenty (22) years.
On these events, the Firm sent the following delegates:
Rosario S. Bernaldo, Managing Partner;
Romeo A. De Jesus, Jr., Partner;
Glenn J. Magcaling, Partner; and
Anthony D. Paño, Asst. Quality Assurance Manager.
Global Gathering Workshops
Assurance Workshop
The assurance workshop was held on September 26 and it was headed by Mr. Theo Vermaak, Chairman of International Professional Standards Committee (IPSC). The workshop was not too technical and encouraged open discussion and brainstorming. Some of the relevant topics discussed were: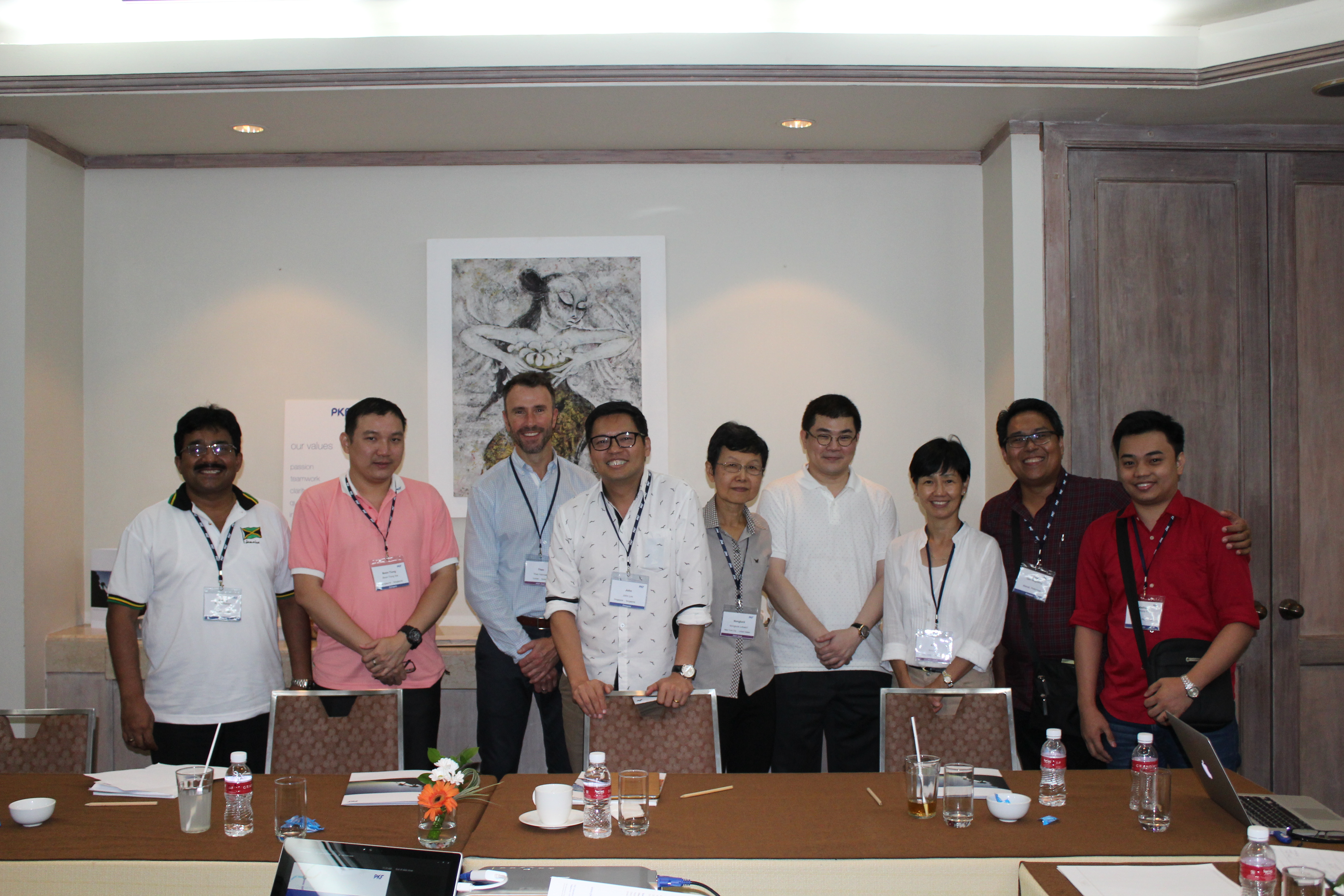 Future of assurance services considering the impact of technology, recruitment, data and analytics, and business opportunities;
Deployment of audit automation software;
Training approach;
Emerging opportunities; and
Quality assurance which includes inspection process, internal monitoring and clusters, and risk management.
Technology Workshop
The technology workshop was held on September 27 and it was headed by Mr. Phil Broadberry, Chief Information Officer of PKF. The workshop focused on the comparison on the key features of CCH Audit Automation and CaseWare Audit International and the PKF 365 environment (i.e. shared network of all PKF members and correspondent firms).
Asia Pacific Regional Meeting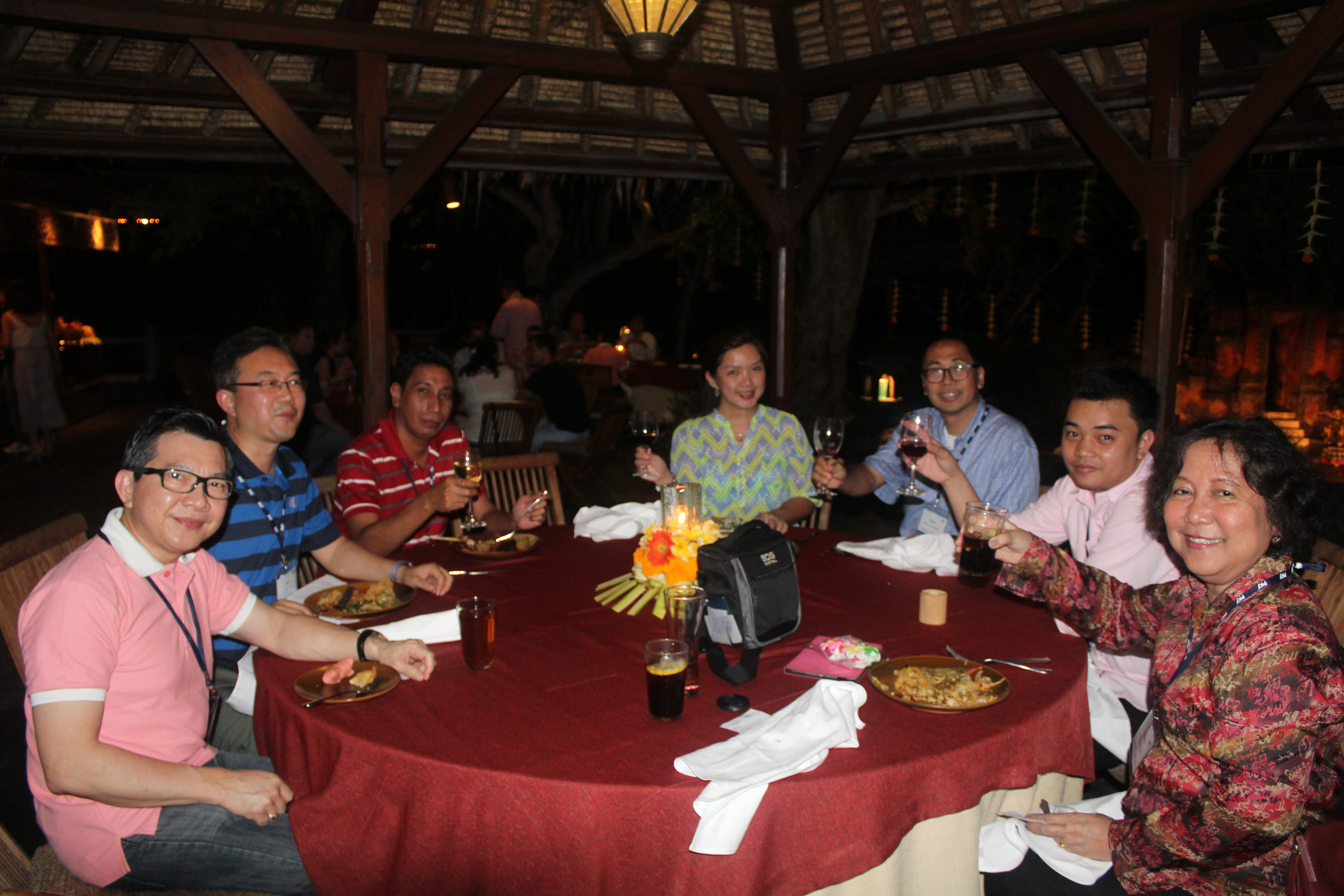 On September 26, a technical workshop on tax and corporate finance took place. While in the evening, the delegates from different parts of the globe gathered in the Grand Hyatt beach for welcome drinks reception and buffet dinner. The delegates came from Australia, China, Germany, Hong Kong, Indonesia, Japan, Malaysia, New Zealand, Philippines, Singapore, United States, and Vietnam.
The formal sessions took place on September 27 to 28 and some of the relevant topics discussed were: AsPac year-end review; strategic plan in AsPac; AsPac corporate finance and tax; new members in AsPac; one belt one road project building the China Desk network; cybersecurity; and current economic situation.
The gatherings covered not only technical sessions but also other fun activities like fun run; hang out with other delegates at the Hotel's Salsa Bar; and others. These activities reminded everyone to maintain a balanced working life.
Indonesian Culture
The delegates enjoyed the hospitality of Indonesian people, the beautiful beach and nearby tourist destinations, the delicious menu, and the impressive accommodation and services of the Grand Hyatt Bali Hotel.