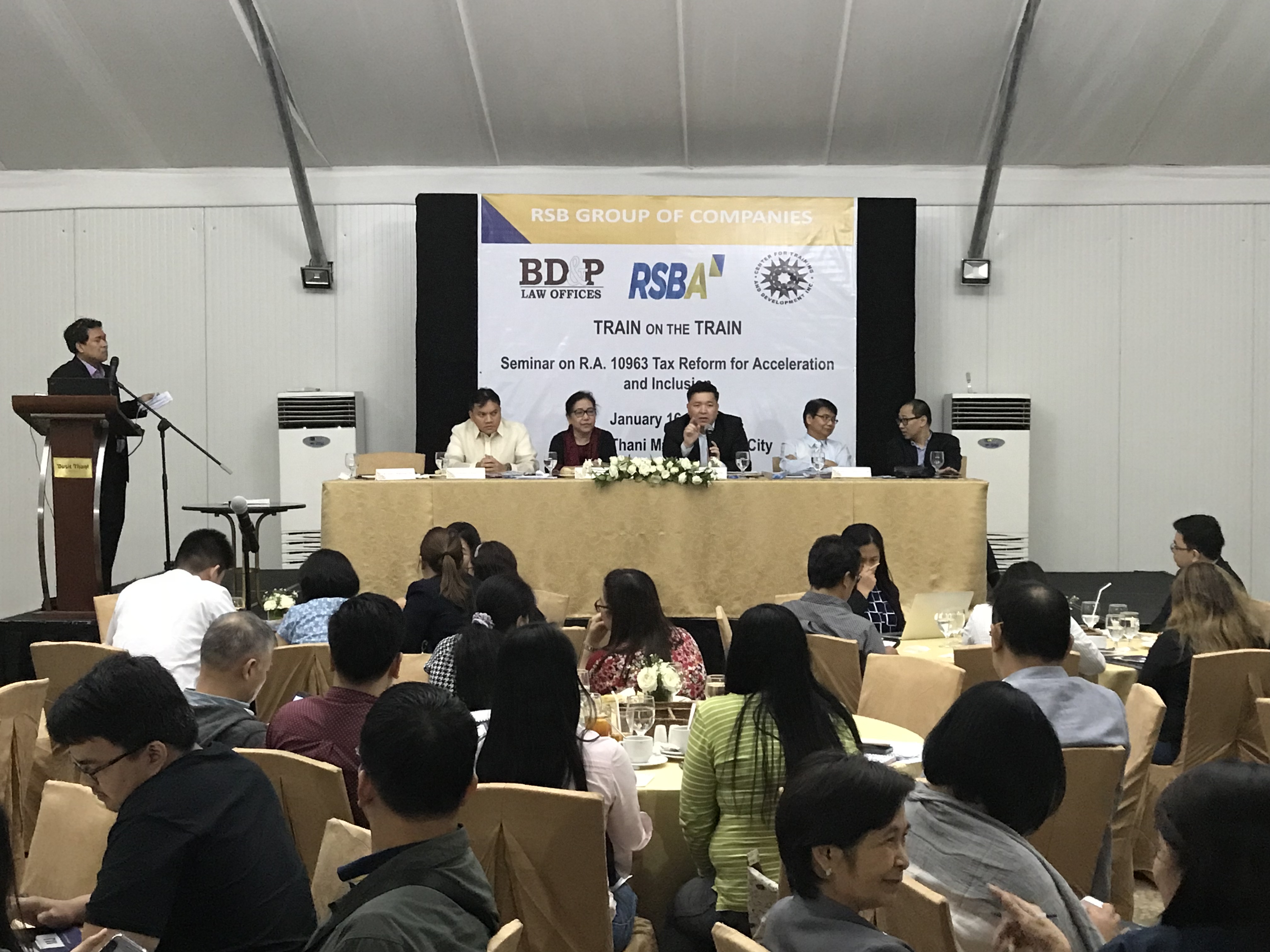 The speakers, including Mr. Angelo D. Bernaldo of Center for Training Development, Inc. are shown answering questions from the audience during the open forum.
Last January 16, R.S. Bernaldo Group of Companies (RSBGC) conducted a seminar on R.A. 10963 Tax Reform for Acceleration and Inclusion or more commonly known as the "TRAIN" law at the Dusit Thani Hotel, Makati. The programme included the changes in the following:
Personal income tax,
Estate tax,
Donor's tax
Value Added Tax (VAT), and
Excise tax and Documentary Stamp Tax (DST)
What sets the seminar apart from other similar seminars is that RSBGC not only discussed the changes, but also shared the necessary steps to evaluate the participants' current tax planning.
They thoroughly discussed several decision-making factors and several possible scenarios that were brought about by the new TRAIN law.
The speakers were Atty. Rosario S. Bernaldo, Atty. Danilo C. Cunanan, Atty. Pepito G. Po, Atty. Christopher A. Presto, and Mr. Romeo A. De Jesus, Jr.
A total of 200 participants attended the seminar. In addition, several companies have sought a private seminar for their accountants.