Home
›
News
›
RSBA Partners and Auditors Participate in PICPA 2014 Accountancy Week Bowling Tournament
RSBA Partners and Auditors Participate in PICPA 2014 Accountancy Week Bowling Tournament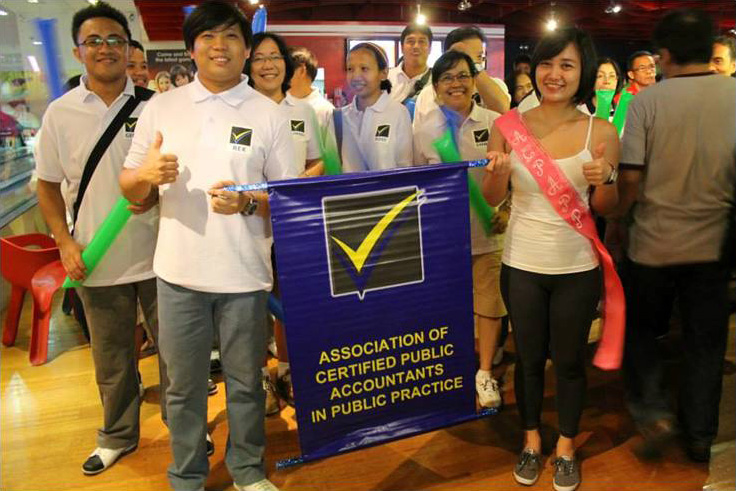 RSBA Partners and Auditors, along with other auditing firms. (Photo credit ACPAPP)
RSBA Partners and Auditors participate in the Philippine Institute of Certified Public Accountants (PICPA) Accountancy Week (July 13 to July 19, 2014) by joining the Bowling Tournament held at the SM Mall of Asia, Pasay City. RSBA, together with another auditing firm represent the Association of Certified Public Accountants in Public Practice (ACPAPP).
By 1:00 P.M. the ACPAPP representatives paraded from the entrance of the Bowling Centre up to their respective lanes. Ceremonial throws were thrown by representatives of each chapter.
Among the highlights of the tournament is when RSBA's Managing Partner, Rosario S. Bernaldo tied with Violeta (Violy) Josef, the Best Score for Female Bowler. Both ladies scored 169 on their first game.
The event ended at 5:00PM after three games. The PICPA 2014 Accountancy Week was leap and beat the odds. The participation in the bowling tournament exemplifies teamwork, camaraderie and sportsmanship beyond the accounting profession.